At Tsikeli Boutique Hotel Meteora, we believe that every moment of your stay should be filled with wonder and excitement. That's why we offer a variety of activities that allow you to immerse yourself in the enchanting beauty of Meteora rocks.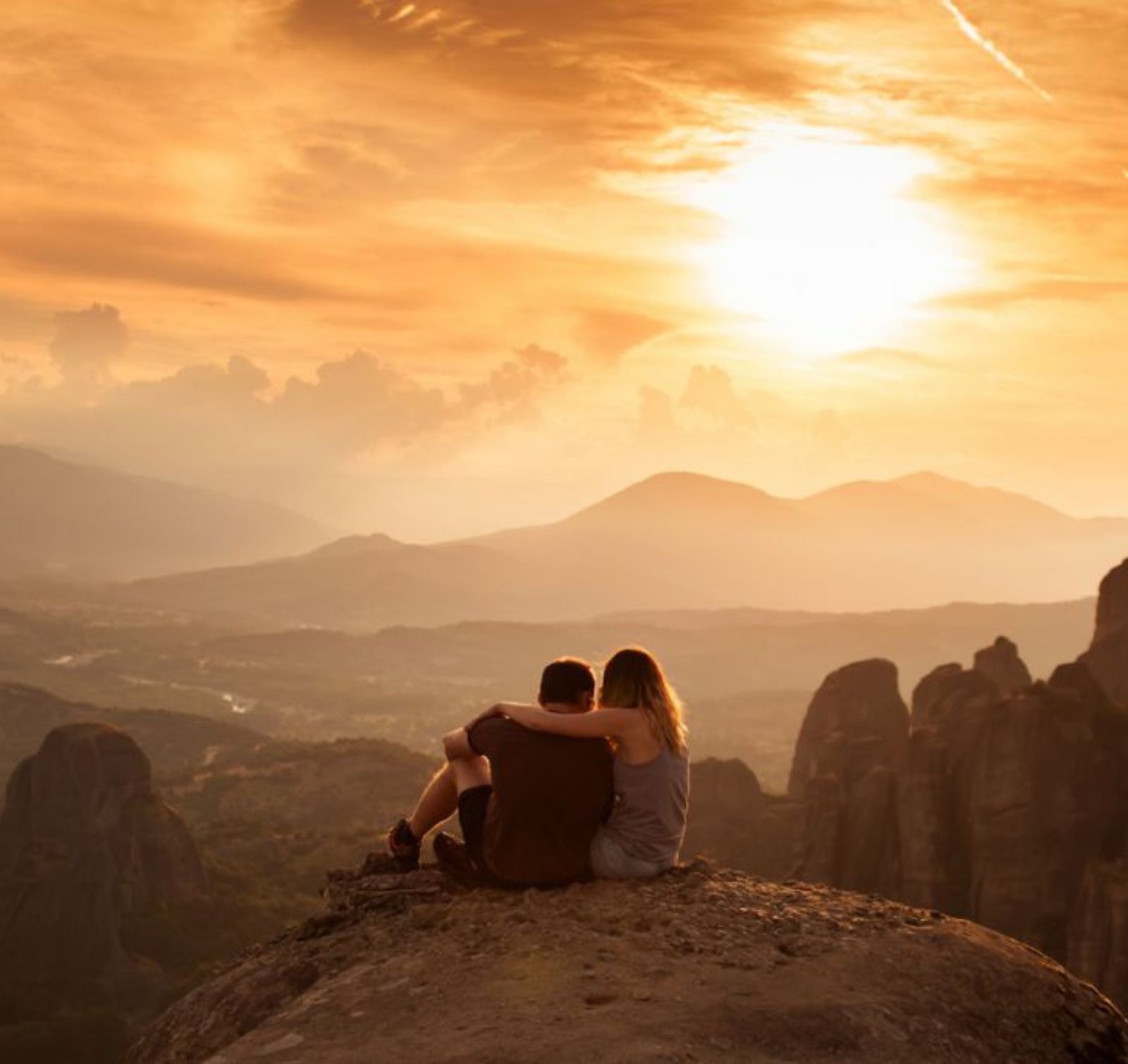 Witness the breathtaking spectacle of the sun setting over the majestic Meteora rocks. Join our evening visit to Meteora and experience the awe-inspiring colors that paint the sky as day turns into night, creating a truly magical and unforgettable moment. Immerse yourself in the serene ambiance of dusk as we explore the charming mountaintop monasteries and ancient caves once used as hermitages by monks. As the day comes to a close, we will find a tranquil spot atop a Meteora boulder, providing the perfect vantage point to witness the sun gracefully descending behind the horizon, treating us to a magnificent celestial spectacle! While watching the sunset is inherently spectacular, witnessing it from one of the most unique places on earth elevates the experience to a truly transcendental moment!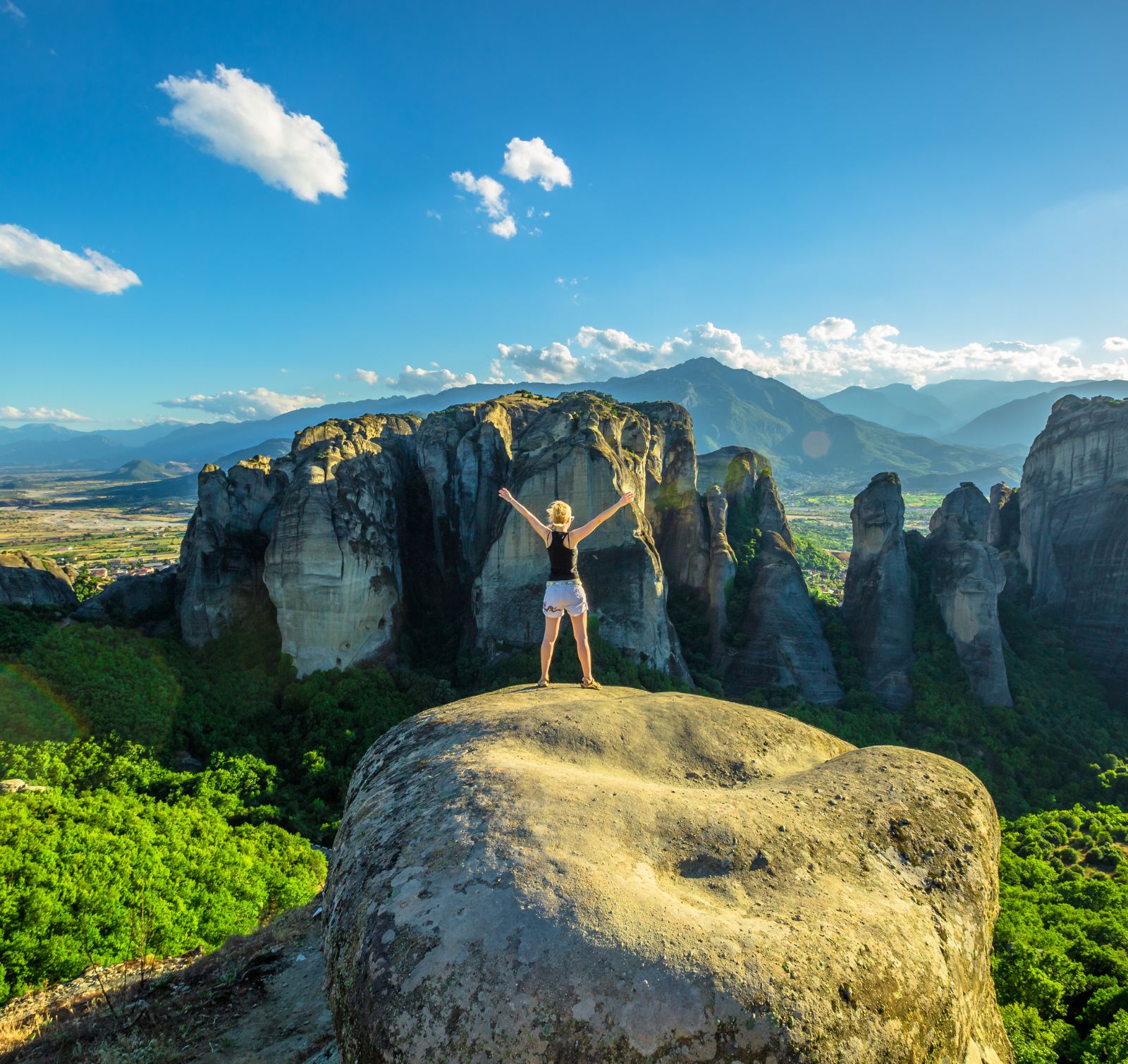 Explore the ancient trails that wind through the mystical landscape of Meteora rocks. Our guided morning hiking tours take you on a journey to discover hidden gems, sacred monasteries, and breathtaking viewpoints, immersing you in the spiritual essence of this remarkable place. This journey through time offers a unique opportunity to explore the geological marvel of Meteora and delve into the captivating history of this UNESCO World Heritage Site. At Tsikeli Boutique Hotel Meteora, we are committed to promoting eco-tourism and encouraging our guests to reconnect with the beauty of nature. Our hiking adventure is designed to achieve just that! Venture along hidden natural trails, immerse yourself in the vibrant energy of the majestic "forest of rocks," and discover quaint monasteries that perch precariously atop these magnificent megaliths. Be prepared to be captivated by awe-inspiring vistas that will leave you breathless!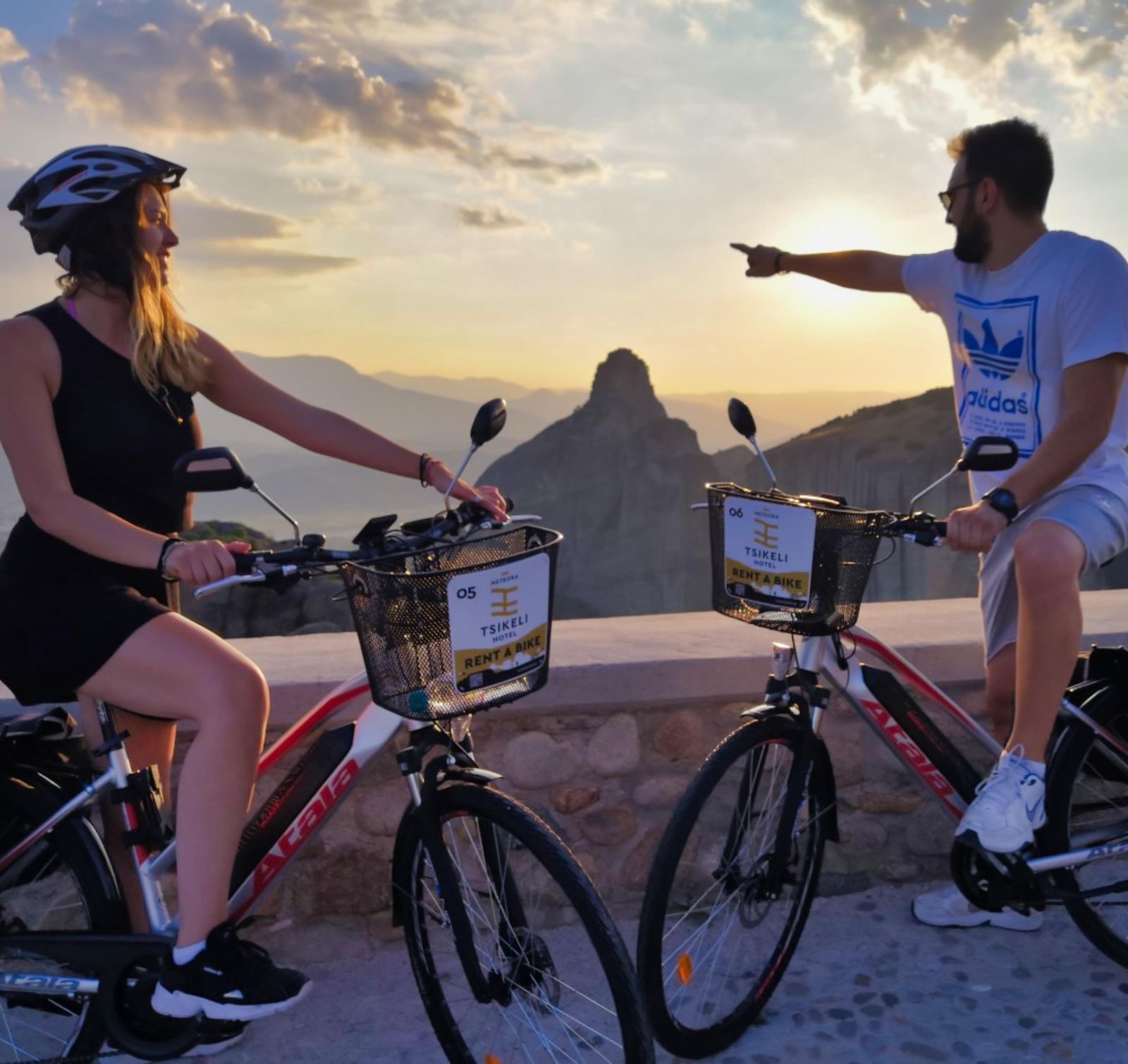 Discover the wonders of Meteora rocks in a unique and eco-friendly way. Hop on an e-bike and explore the stunning scenery, uncovering the secrets of this UNESCO World Heritage site with the guidance of our expert tour leaders. Ideal for small groups, families with teenagers, and nature lovers, this eco-tourism adventure allows you to focus on the majestic view as our guide leads the way. Throughout this journey, you will connect with the region's natural and cultural heritage. This is your chance to explore the splendor of Meteora rocks in a manner that creates lasting memories, all while respecting the distinctive environment that envelops this captivating scenery.