Designed for those seeking comfort and understated elegance, Senses RestoBar invites guests to sit back, relax and enjoy the spectacular views. Here at Tsikeli Boutique Hotel Meteora, we are a family of dedicated people, who are passionate about everything we do. Our chefs, always searching for locally-sourced ingredients, deliver traditional flavor combinations from a seasonal changing menu, inspired by classic Greek cuisine with a modern twist. Welcoming residents, visitors from nearby hotels and locals alike, Senses RestoBar is an oasis in the heart of Kastraki village offering breakfast, brunch, lunch and dinner options. Our bar serves specialty cocktails, drinks, and wines, enjoying incomparable views of the surreal landscape of the towering Meteora rocks. Make yourself comfortable, take a good sip, and leave the world behind you. During the summer season, we offer you the unique opportunity to enjoy your meals in our beautifully landscaped garden.
Reserve a place at our restaurant
Interested in booking a table? Fill out the following form and we will get in touch with you for further details.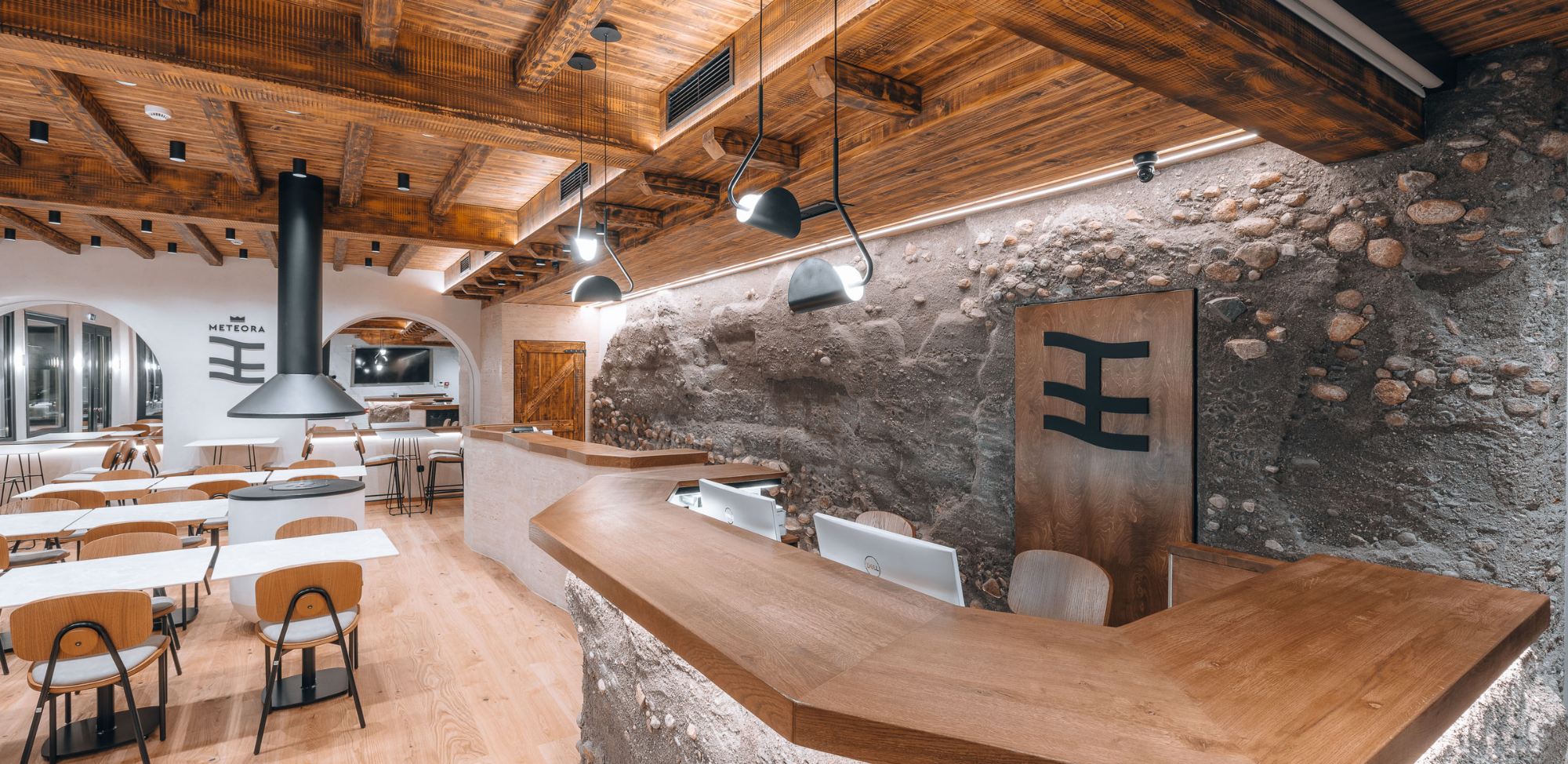 Whether it is breakfast, lunch, dinner or just drinks, our newly renovated restaurant and our beautiful garden with views to the Meteora Rocks await you.